When I saw the figure in "US spending on personal health care and public health, 1996-2013" JAMA 2016;316(24:2627-2645, I was surprised. Diabetes was listed as the highest health care spending in 2013 with an estimated $101.4 billion. If you look at other sources, it is sometimes listed as 6th or 7th. I've never seen it as number one.
But most articles agree. For a huge part of the population it is
self inflicted and preventable.
Keeping a healthy weight is important. The Diabetes Prevention Program found that weight loss and increased physical activity reduced the chance of prediabetes turning into type 2 diabetes by

58 percent

. For people 60 years or older, the reduction was 71 percent. For overweight people, losing five to seven percent of body weight through exercise and healthy eating could prevent the onset of type 2 diabetes. http://www.healthline.com/health/type-2-diabetes/statistics#4
Healthy diet, regular physical activity, maintaining a normal body weight and avoiding tobacco use are ways to prevent or delay the onset of type 2 diabetes. Diabetes can be treated and its consequences avoided or delayed with diet, physical activity, medication and regular screening and treatment for complications. World Health Organization fact sheet.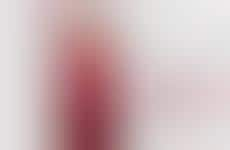 Other key findings from the paper include:
This article on line is easier to read, provides a summary.
Women ages 85 and older spent the most per person in 2013, at more than $31,000 per person. More than half of this spending (58%) occurred in nursing facilities, while 40% was expended on cardiovascular diseases, Alzheimer's disease, and falls.
Men ages 85 and older spent $24,000 per person in 2013, with only 37% on nursing facilities, largely because women live longer and men more often have a spouse at home to provide care.
Less than 10% of personal health care spending is on nursing care facilities, and less than 5% of spending is on emergency department care. The conditions leading to the most spending in nursing care facilities are Alzheimer's and stroke, while the condition leading to the most spending in emergency departments is falls.