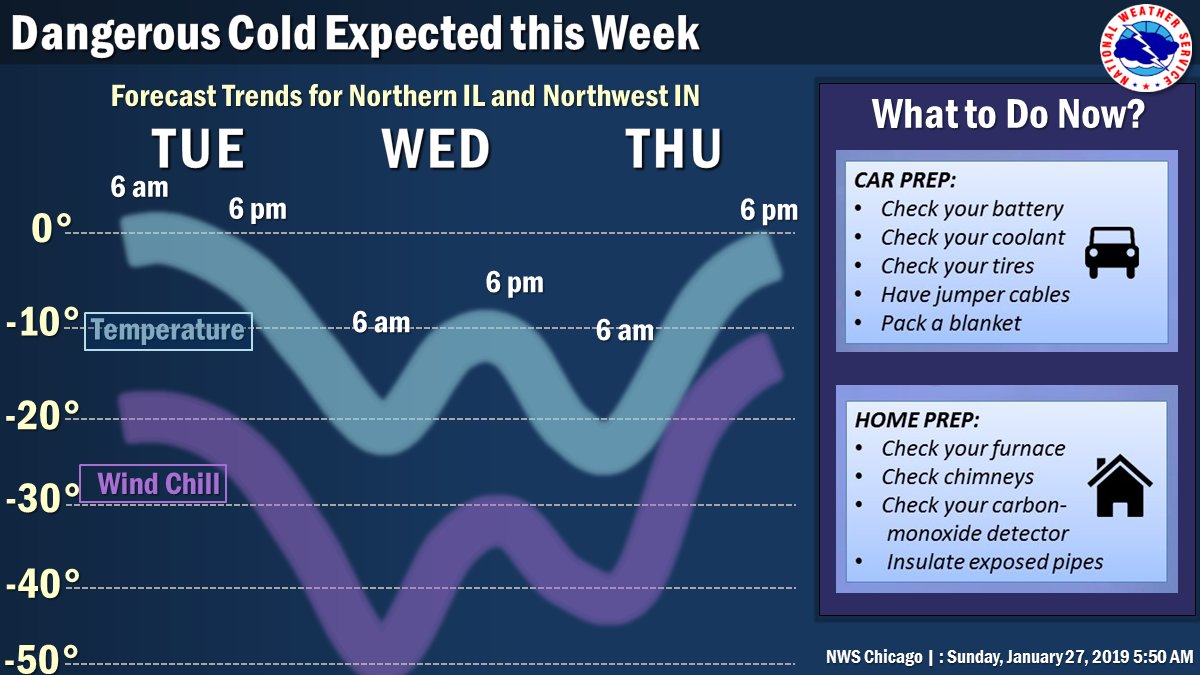 Whatever happened to global warming? They had to fix the wording: climate change because then it covers everything.
https://www.washingtonpost.com/weather/2019/01/26/polar-vortex-intrusion-dangerous-brutal-cold-aimed-great-lakes-by-tuesday/?
National Weather Service reports for Chicago: By Tuesday night, temperatures are expected to take another plunge, to 23 below zero, flirting with Chicago's coldest temperature ever: minus 27 on Jan. 20, 1985.