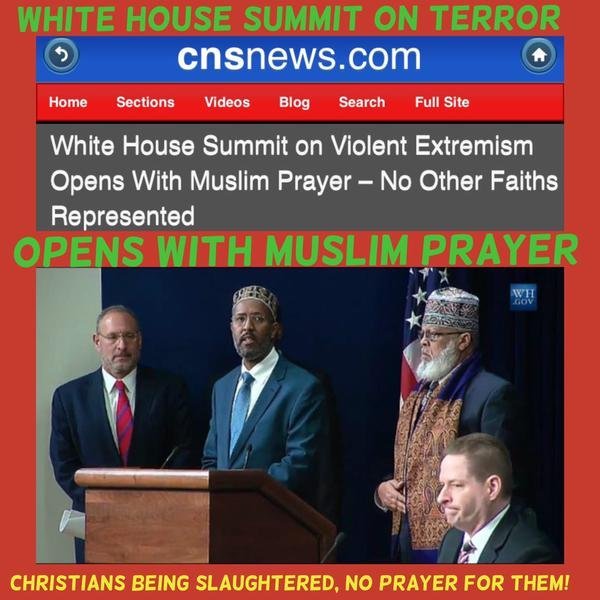 http://www.cnsnews.com/news/article/penny-starr/white-house-summit-violent-extremism-opens-muslim-prayer-no-other-faiths
A Muslim prayer was recited at the start of the second day of the White House summit on "Countering Violent Extremism," but no other religious text was presented during the portion of the event that was open to the press.
Imam Sheikh Sa'ad Musse Roble, president of the World Peace Organization in Minneapolis, Minn., recited a "verse from the Quran" following remarks by Obama administration officials and Democratic members of Congress.
Of course, this was February.  Surely by Easter and the killing of many Christian college students in the land of his ancestors, Mr. President would have something to say. . . Nope.