We enjoyed the matinee performance of the Nutcracker at the Ohio Theater on Sunday. Our 10 year old Lakeside neighbor who has been in several of Bob's paintings was performing in a small part. The devotion of the parents to exposing their children to this type of culture is admirable--her mother was probably there 8 hours Sunday because another child became ill and she will also do the evening performance. I did the football, baseball, track, cross country, soccer, cheerleader, Campfire, sports lunchroom, Jones musical gigs, UA high school choir--but I never told my kids about dancing lessons. It was fun to stand at the stage door after the performance to wait to see her. Bob gave her a Twinkie—other dancers got bouquets.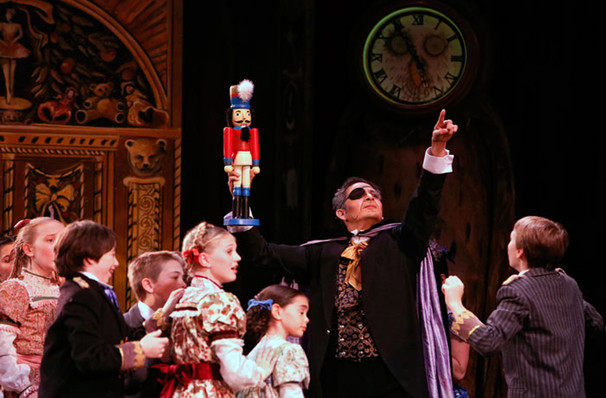 "We open on Christmas Eve, in the Stahlbaum house. There's music and presents and food, and the three Stahlbaum children are beside themselves with joy at the wonder of it all. There's danger on the horizon though, heralded by the arrival at the door of local magician Drosselmeyer. He brings bearing gifts for the children, including a wooden nutcracker. This is just the start of an adventure which will lead our characters into a war between mice and gingerbread men and through the Land of Sweets. "
We were pretty high up for $58/seat—not exactly nosebleed territory, but close.  Managing that many stairs was very difficult for me, and on Monday my legs felt like I'd been in a box for 2.5 hours—seats are pretty small.
Putting on my "fashion police" cap, I was so pleased to see that younger women are rejecting their mothers' idea of fashion (sweatshirts and jeans) for nice events in classy theaters. I was just amazed at the well turned out young ladies in dresses! and heels at this event. How refreshing. The "protest march" look was really getting old.
This photo is from the Internet and we think that is Lillian in the front (red hair). She was a "page," and appeared in the 2nd act.